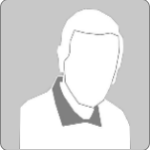 William J. Hannon
Born in Nova Scotia, Canada
Position: Crew
Age: 35
William was born in,1907, in Nova Scotia, the son of Andrew and Jane (Moss) Hannon. His family resided in Harbour Main, Newfoundland, Canada. He was survived by two brothers, Joseph and Michael and a sister, Uriel. His brother, Andrew, pre-deceased him in 1935.
The body of William J. Hannon of 661/2 Fort street was found floating in the Acushnet River Tuesday by Arthur Silva of New Bedford an employee of the New Bedford Gas & Electric Light Co.
Medical Examiner William Rosen pronounced death due to accidental drowning and stated the body had been submerged for three days.
Mrs.Mabel Casey, proprieter of the rooming house where the victim lived, identified the body. He was a crew member of the Sankaty Head, a fishing dragger, and had been sought by his employers since Monday orning when he was due aboard the boat.
The body of William Hannon was found floating in Acushnet River on August 15, 1942. He was due to board the Sankaty Head on Monday, August 14, but never showed up.