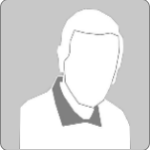 Bennet M. Brown
of New Bedford
Born in Campobello Islands, New Brunswick, Canada
Age: 53
Bennet M. Brown, also known as Brownie, 53, of 179 Rounds St., New Bedford, died unexpectedly Tuesday. He was the husband of Mrs. Muriel (Hathaway) Brown.
Born in Campobello Islands, New Brunswick, Canada, he lived in New Bedford a few years. He was employed as a fisherman.
Brown was a member of the New Bedford Fisherman's Union and World War II Army Air Corps veteran.
In addition to his widow, he is survived by a son, Army Spc. 6 Nathan R. Kelley of Baunholder, Germany; a daughter, Linda Costa of New Bedford; a sister, Mrs. Leonice Cline of Campobello; his mother, Mrs. Emily (Matthews) Brown of New Bedford; and two grandchildren.
Mr. Brown died of a heart attack during a fishing voyage.