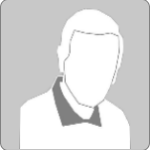 John Rebello
of South Dartmouth, Massachusetts
Position: Crew
Age: 28
Mr. Rebello was survived by his mother, Hilda Rebello. His father, Captain William Rebello, also died when the ship sank.
The trawler Irene & Hilda disappeared during a storm in the Nantucket Sound. Searches by Coast Guard and Navy planes and helicopters found oil tanks from the ship, but no other evidence was found.
In August 1982, the wreckage was located in 50 feet of water in Vineyard Sound between Quicks and Robinson holes by divers searching for a different wreck. In October 1982, divers recovered the remains of John Rebello, son of Capt William Rebello, but the other men were never found.