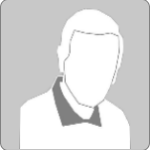 Capt. Ole S. Olsen
of New Bedford, Massachusetts
Born in Skudenes, Norway
Age: 56
Captain Olsen was born November 18, 1916, in Skudenes, Norway, to Olaf and Kristina Brandt Olsen. He enlisted in the U.S. Army on August 27, 1942, and became an American citizen in 1945. He was married to Eva England.
His grandson, Brock Cordeiro, said that he came from a long line of Norwegian fishermen from the village of Skudeneshavn on the island of Karmoy.
Captain Ole S. Olsen died of a heart attack aboard the Jane & Ursula on June 14, 1973.