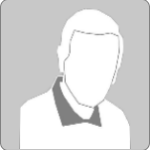 Jose L. DaCosta
of Acushnet, Massachusetts
Position: Crew
Age: 25
Jose DaCosta was the son of Jose L. and Carolina DaCosta. He was also survived by his five-year-old son and his fiancee, Cathy Coe, who was expecting their second child. He had always enjoyed recreational fishing. His close friend Jonathan Beauvais was also lost in the sinking of the Lonely Hunter.
On September 8, 2003, at about 1:40 a.m., the Lonely Hunter was struck by a much larger fishing boat, the Katrina Lee, about 28 miles east of Nantucket. The Lonely Hunter flipped, capsized, and sank in nearly 200 feet of water. The crew of the Katrina Lee pulled Captain John Weckesser to safety, but Jose Da Costa and Jonathan Beauvais were both lost at sea.
On November 17, 2003, the Sea Siren, a New Bedford fishing boat, pulled up debris from the Lonely Hunter, including Mr. DaCosta's remains.