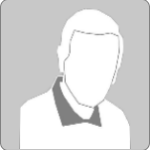 Dennis J. McHugh
of New Bedford, Massachusetts
Born in Newfoundland, Canada
Age: 64
Dennis J. McHugh, 64, a crewman aboard the New Bedford dragger Marie-Gail-Barbara, died at sea yesterday, apparently of a heart attack. He was the husband of Mrs. Obeline (Breton) McHugh. Mr. and Mrs. McHugh were to observe their wedding anniversary today.
Born in Newfoundland, he lived in New Bedford 40 years. He was a communicant of St. Anthony Church and a member of Poirier Post 3260, VFW. Besides his widow, he leaves four stepsons, Norman Monte of Fairhaven, Alfred Monte, stationed with the U.S. Navy in Norfolk, Va., and Raymond and Robert Monte, both of New Bedford; three brothers, Daniel, a crewman on the dragger Barbara M., and Leo, both of New Bedford, and Vincent of Newfoundland; a sister, Mrs. Margaret Wiffen of Newfoundland, and nine grandchildren.
Dennis J. McHugh died of a heart attack on board the Marie-Gale-Barbara on June 27, 1962.