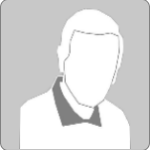 Manuel Correia
of Fairhaven, Massachusetts
Born in New Bedford, Massachusetts
Position: Crew
Age: 43
Manuel Correia Jr., 43, of Ocean Avenue died yesterday in an accident aboard the scalloper Massachusetts. He was the husband of Brenda (Botelho) Correia. He was born in New Bedford and lived in Fairhaven for 13 years. He was the son of the late Manuel Correia Sr. and Georgiana (Botelho) Pine. He was employed as a fisherman on the Massachusetts and the Huntress. Mr. Correia was a veteran of the Korean conflict.
Survivors include his widow and mother; three sons, Steven M. of New Bedford, and Glenn A. and David E., both of Fairhaven; and two sisters, Alice Almeida and Dorothy Brown, both of New Bedford.
On December 17, 1982, Manuel Correia was working on the scalloper Massachusetts when a one-ton piece of machinery, the dumping deck, fell and crushed him.