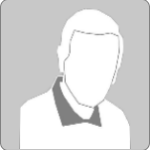 Capt. Alexander Mitchell
of New Bedford, Massachusetts
Born in Portugal Cove, Newfoundland
Position: Captain
Age: 44
Alexander Mitchell was born October 10, 1905, in Portugal Cove, Newfoundland, the eldest in a fishing family of eighteen children. He emigrated to the United States in the 1920s and worked on several vessels out of New Bedford.
In 1936, he married Louise Kruger, whose family ran Kruger Bros., a waterfront ship chandlery, from 1919 to 2019.
The Mitchell family lived on the second floor of 625 County Street in New Bedford when the Anna C. Perry was lost. He left behind five sons; a sixth was born two weeks later.
Alexander Mitchell is the grandfather of New Bedford Mayor Jon Mitchell.
The dragger Anna C. Perry left New Bedford on March 6, 1952, to fish near the Nantucket Lightship. With 8,000 pounds of fish on board, she set out for home on March 11. At 11 a.m. the vessel reported that she was "running good," but at 3 p.m. an attempt to radio the ship failed. On March 13, she was reported overdue, and the Coast Guard began a search. Four planes and the cutter Acushnet searched an area of 12,000 square miles centered 65 miles southeast of Nantucket. One plane spotted some floating debris, but it was unidentifiable. The search was discontinued on March 15.
On May 6, an amateur diver found a mast, its stays fouled in a winch, with a life raft belonging to the Anna C. Perry attached. The Marine Board of Investigation noted that on March 11 the ship would have encountered rough seas, high winds, and snow. They concluded that the ship had foundered in heavy weather. All six members of the crew perished: Captain Alexander Mitchell, Herbert T. Barron, James E. Codner, Lawrence Hayes, Edward Kearley, and George Kouscouros. They were survived by 15 children.