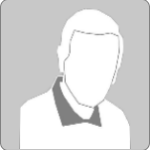 Capt. C. Paul Brun
of New Bedford, Massachusetts
Born in New Bedford, Massachusetts
Position: Captain
Age: 48
C. Paul Brun was a self-employed fisherman who had been living temporarily on the Cape in a trailer. He was the husband of Rita D. (Simon) Brun. A lifelong resident of New Bedford, he was a communicant of St. Therese Church. He was a member of the Elks, and was a musician for more than 21 years. He was a graduate of Arlington Academy and a Navy veteran of World War II.
In addition to his widow, he was survived by his parents, Mr. and Mrs. Leo Brun of New Bedford; four sons, Louis, Larry, Alan and Paul Brun Jr., all of New Bedford; a brother, Normand Brun of New Bedford; and four grandchildren.
Paul C. Brun was alone on the Squam when it capsized and sank off the east end of the Cape Cod Canal on May 12, 1974. His body was recovered late in June on the East Sandwich beach. His dog also drowned.