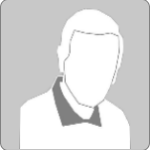 Ole Jan Bendiksen
of Fairhaven, Massachusetts
Born in Haugesund, Norway
Position: Crew
Age: 49
Ole J. Bendiksen, 49, of Fairhaven, died unexpectedly Wednesday, May 13, at St. Luke's Hospital, New Bedford. He was the husband of Carolyn E. (Skeie) Bendiksen. Born in Haugesund, Norway, son of Ingebjorg H. (Helgesen) Bendiksen of Fairhaven and the late Karluf Bendiksen, he came to the United States at the age of 16 and lived in New Bedford for three years before moving to Fairhaven in 1962. Active in the local fishing industry for the past 33 years, he was the owner of the fishing boat Viking, a 94-foot steel-hulled stern trawler launched in 1980.
He was a member of the Unitarian Memorial Church of Fairhaven, the Fishermen's Union, the George H. Taber Lodge AF & AM of Fairhaven, and the Sons of Norway, North Star Lodge 510.
Survivors in addition to his wife and his mother include a son, Carl Jon of Fairhaven; a brother, Reidar of South Dartmouth; two nephews; and a niece.
Ole Jan Bendiksen, the owner of the Viking, was pulled from the water off the Fairhaven Marina on Fort Street after he fell from a dock on May 13,1992. Richard Naves and Artein Tveit jumped into the water and pulled Mr. Bendiksen onto a nearby dock. They started CPR and continued until paramedics arrived. Mr. Bendiksen was taken to St. Luke's Hospital, where he died. He had suffered a heart attack but died from drowning.