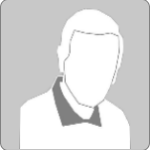 Capt. Francisco Pereira
of New Bedford, Massachusetts
Position: Captain
Age: 33
Captain Francisco Pereira was survived by his widow, Holly. The couple were married at the Seamen's Bethel on September 16, 2001. The boat's owner, George Carvalho, was his best man.
When the scalloper Atlanta rolled and sank on December 13, 2003, 27 miles south of Chatham, surrounding vessels rushed to the rescue. The crew of the Ocean Reign recovered a life raft with five men from Atlanta an hour after the ship sank. Captain Jeff Kellogg, of the Ocean Reign, said the five men were nearly in shock. One of those men, Kenneth Toolis, fell from the life raft and drowned. Captain Francisco Pereira and crew member Stephen Viator went down with the ship. The Coast Guard recovered Mr. Pereira's body on December 14, but Mr. Viator's body was not found.
The survivors were Gilbert Bonnie, Fabian Ku, Ernest Silva, and Flavio Bolarinho.