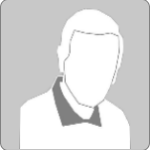 Jonathan Best
of North Dartmouth, Massachusetts
Position: Crew
Age: 31
Jonathan Best was born on March 14, 1956.
A memorial service will be conducted at the Seamen's Bethel at 8 p.m. Saturday for Jonathan Best, who was lost at sea last week. Bethel Chaplain C. Leonard Newbert said Mr. Best's family asked him to conduct the service. The North Dartmouth resident was reported missing after the 55-foot trawler Sherry Ann Dale sank off Long Island last Thursday morning.
The Coast Guard said Mr. Best was believed drowned after drifting away from three crewmates who spent about 25 hours clinging to a piece of plywood about 60 miles south of Montauk, Long Island, before being rescued.
On September 17, 1987, the Sherry Ann Dale developed engine trouble and began taking on water. They were about 60 miles south of Montauk, Long Island. The crew was unable to get to their life jackets before the boat capsized and sank. A piece of plywood with a life ring attached floated to the surface, and the men hung on to it. After about twelve hours, crew member Jonathan Best drifted away from the others and sank. Twenty-five hours after the ship sank, the fishing boat Lori L. saw the men and rescued them. A Coast Guard helicopter flew the survivors--Captain Dale Smith, Randy Smeaton, and Bradford Boudakian--to Southampton Hospital, where they were treated for hypothermia.