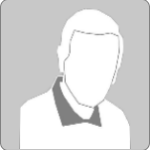 John W. Cole
of Warwick Downs, Rhode Island
Born in Cove Island, New Brunswick, Canada
Position: Cook
Age: 46
John W. Cole, 46, of 1 Amity Lane, Warwick Downs, R.I., was the husband of Mrs. Mildred (Moore) Cole, 51, and father of three children. He was ship's cook aboard the Theresa A. Born on Cove Island, N.B., Mr. Cole came to the U.S. in 1915 and had resided in Warwick Downs for the last 12 years. During World War II, he was a construction worker in Bermuda. Prior to that he was employed as a carpenter, restaurant worker and in the auto sales business in Rhode Island. His three children were Laura Belle, 16, Carole Anne, 15, and John, 12, all of Warwick Downs. His sister, Mrs. Helen Whitmer, resided in Mapleville, R.I.
The Theresa A., an aircraft rescue boat converted for use as a fishing vessel, left Fairhaven on September 9, 1950, and was last sighted fishing on Georges Bank. On September 12, the ship sent two radio messages: first a distress signal and then a message that the crew was abandoning ship. The weather was extremely bad, with heavy seas and winds of roughly 55 miles per hour. The Coast Guard launched a sea and air search, joined by several merchant vessels. The search continued until September 16, but no trace of the ship or its crew was found.
The only body recovered was that of Ernest Rich, who was found in October floating off Seal Island in Penobscot Bay.